Gua Sha, otherwise known as scraping or spooning, involves repetitive friction on the skin over a problem area. This therapy has been used for hundreds of years and is very common in SE Asia.
We use it to tackle muscle tension, whether it be shoulder pain or back pain, coughs & colds and more.
The friction promotes blood flow to the surface of the skin. That extra blood flow brings extra oxygen and nutrition to the muscle tissue and fascia.  So it can be used to rejuvenate the muscle tissue, remove lactic acid and other waste products and improve circulation.
Gua Sha is usually used alongside Massage, Acupuncture or other Oriental Therapies.
A 2014 study found that gua sha improved the range of movement and reduced pain in people who used computers frequently compared with a control group that had no treatment.
In a 2017 study, weightlifters who had gua sha felt that lifting weights took less effort after treatment. This could suggest that the treatment speeds up muscle recovery.
Older adults with back pain were treated with either gua sha or a hot pack. Both treatments relieved symptoms equally well, but the effects of gua sha lasted longer.
After a week, those who had received gua sha treatment reported greater flexibility and less back pain than the other group.
Gua sha is used to treat a range of illnesses and disorders, but research has only been carried out on a small number of specific medical conditions. More evidence is needed to confirm whether gua sha is an effective treatment.
Gua sha is unlikely to have any serious side effects, but it can be painful for some people. We suggest that you go to an experienced practitioner.
Gua sha is not suitable for everybody. People who should not have gua sha include those:
who have medical conditions affecting the skin or veins
who bleed easily
who take medication to thin their blood
who have deep vein thrombosis
who have an infection, tumor, or wound that has not healed fully
who have an implant, such as a pacemaker or internal defibrillator
Is gua sha painful?
Treatment is not supposed to be painful, but gua sha deliberately causes bruising, which may cause discomfort for some people. These bruises should heal within a few days.
Gua sha tools and technique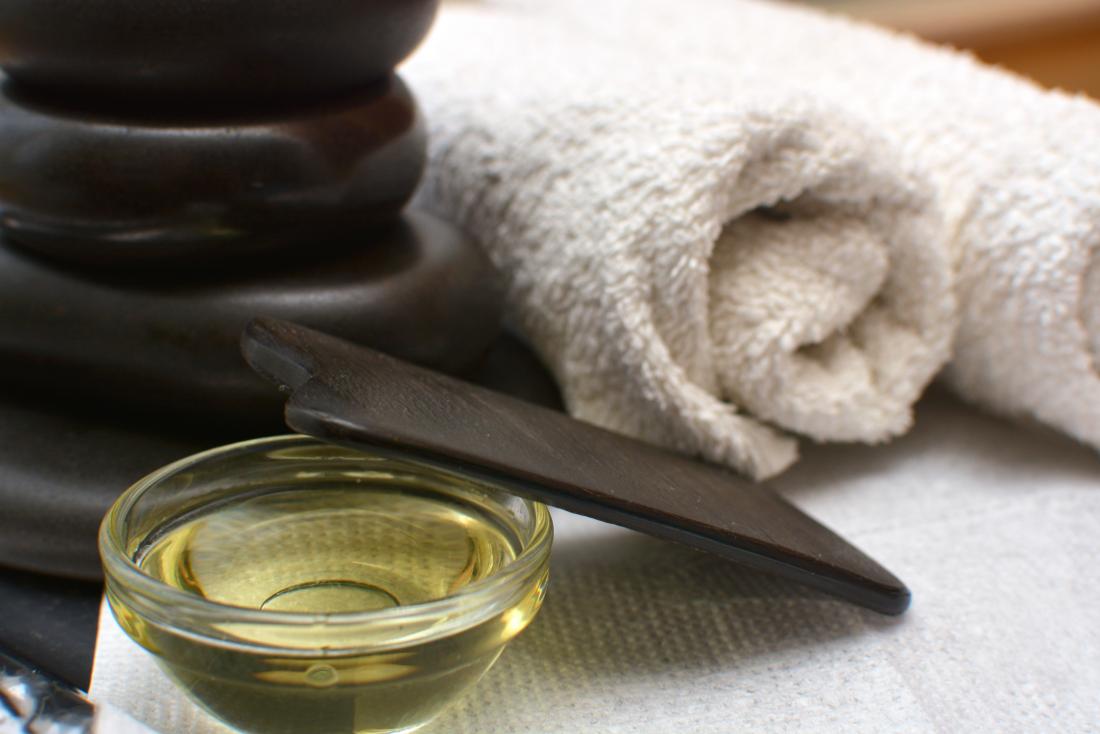 A hand held tool with rounded edges is used in gua sha.
Traditionally, a spoon or coin would be used to scrape the skin, but in modern practice, therapists use a small, hand-held tool with rounded edges.
We apply oil to the area of the body that is being treated, which allows the therapist to move the tool across the skin more smoothly.
The gua sha practitioner will press the tool into the body with smooth, firm strokes in one direction. If gua sha is being carried out on the back, or back of the legs, a person may need to lie face down on a massage table.
Would you like to try it? Is our clinic in Ivanhoe, Melbourne reachable for you? Click here to book.